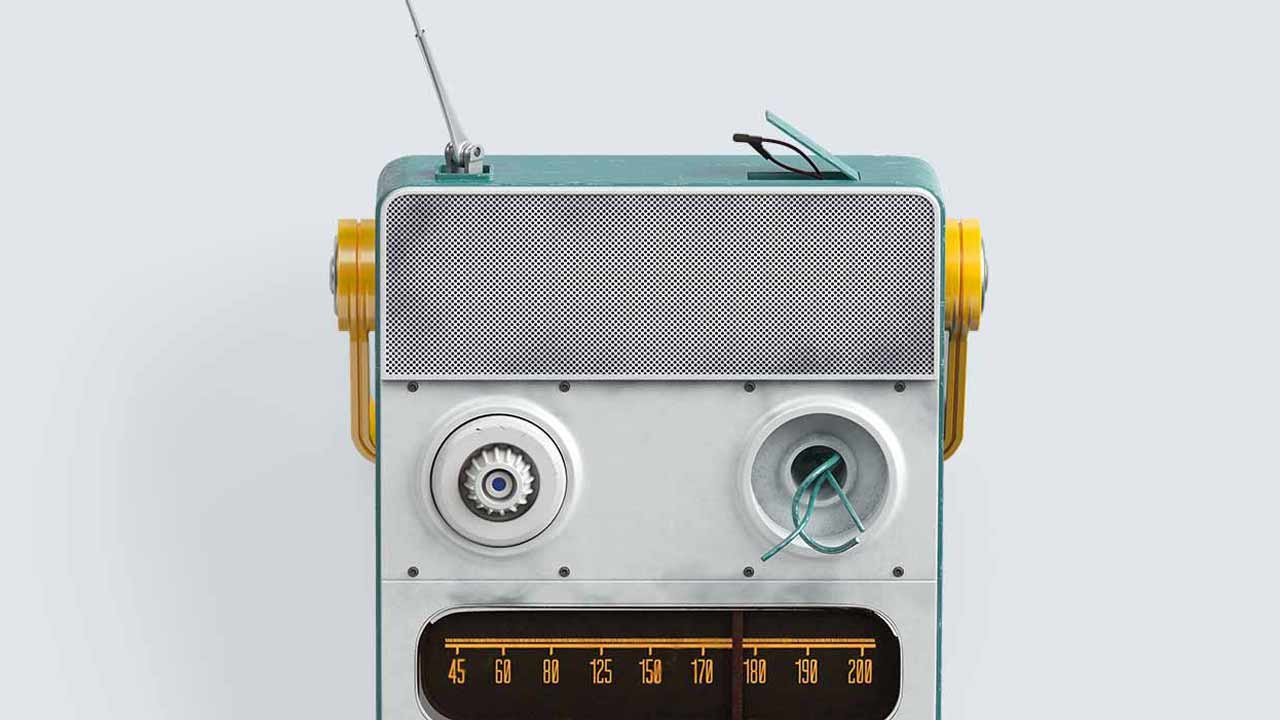 Web marketing is a great marketing tool that you can use in your strategies. It represents your business on the internet and is one of the most important digital marketing channels you can use to get more traffic or sell more.
Every business that wants to be successful on the internet must have a clearly defined web marketing strategy. A web is a must for businesses looking to survive in the highly competitive online marketplace.
In this article, you will learn what web marketing is, why it is important to have a web marketing strategy, and the 10 steps you should follow to successfully promote your web online.
What is web marketing?
web marketing means getting your web into the process on the internet. It is one of the online marketing channels that you can use as part of your overall digital marketing strategy. The main purpose of a web marketing campaign is increasing traffic by getting your web more hits.
Why do you need a web marketing strategy?
As a digital marketing agency, one of our mission is explaining to our customers why they should have a complete website marketing strategy and how they make it useful for them.
It is not just about SEO and social media
It's common to associate digital marketing with social media and SEO. Digital marketing has many more columns that include content marketing, mobile marketing, email marketing, and more. Social media and SEO are just one part of this equation.
A well-planned digital marketing strategy will help you use all available channels to promote your business on the internet.
2. You need a strategy and plan
You need to create your web marketing strategy that includes what you want to achieve online and how you will actually do it. By preparing a strategy with a plan, it is important to define exactly what tools you will use, how you will use it, and what you can expect from each tool as realistic results.
3. Start the process immediately
Sooner or later every business will enter the digital marketing process and things will get harder. To get ahead in this process, you have to take your online promotion even more seriously, and the best way to start the process is to create a web marketing strategy.
How is web marketing made?
To successfully promote your web on the internet, you need a robust strategy that will benefit from all digital marketing channels.
10 steps to follow for a successful web marketing strategy:
Website design and content audit.
Optimize your website for SEO.
Optimize your website for social media.
Creating a content marketing plan.
Promote your website on social media networks.
Use paid ads to reach more customers.
Leverage email marketing to interact with your audience.
Use remarketing to bring people back to your website.
Keep your website and content updated.
Measure, analyze, edit and repeat.
1. Do audit website design and content
The first step is to create a website that accurately represents your business. Besides the design of your website, the quality of the information provided is just as important. Your website is the same as your showroom window. It should look good on the outside and when customers enter your store, everything should be organized and in place.
Before starting any campaign, take some time and review your website and make sure that:
Have a simple hierarchical site structure – A good site structure helps users and search engines navigate a website to easily find the information they need. As a general rule, any page on your site should be accessible from the home page in 3 clicks or less.
User-friendly and functional structure – Evaluate the simplicity of your website using SEO friendly web design principles and try to remove design elements that add complexity or are not required.
Accurate information about your company and your products – Make sure you provide users with everything they need to know about your company and your products. Use visuals to grab the attention of your users.
Fast and mobile friendly – Most of your users come from mobile devices, so test your website on mobile and optimize the user experience in the best way possible.
2. Optimize your website for SEO
The next step is to start thinking about your SEO strategy. A well-defined SEO plan will eventually increase your rankings and traffic from search engines.
SEO is the process of increasing your website's visibility in search engines and consists of a series of steps:
Technical SEO – Make sure your website is free of crawl errors and other issues that could prevent search engines from indexing your website properly.
On-Page SEO – Makes your web pages SEO friendly and your content easy to read by search engine crawlers.
Content SEO – Pay attention to writing content that meets the user intent.
Off-Page SEO – Promote your website to get high quality links from other websites.
Local SEO – Let local customers find you by optimizing your website for location-based searches.
3. Optimize your website for social media
Optimizing your website for social media is not the same as social media marketing. Many webmasters skip this step and this is a mistake that can negatively impact your social media promotion efforts. Social media optimization seems to be more technical and not marketing related, but it plays an important role. If your website does not allow users to share your content properly, your ability to interact on social media will be reduced.
When optimizing your website for social media, pay attention to the following 3 things:
Having visual elements (images, videos) on your website that can be shared on social media networks.
Adding social media sharing buttons to pages you want shared on social networks.
Make sure the snippet generated when a user clicks the share button (or shares your direct URL) is well-formed. It is recommended to include the necessary explicit graphic meta tags and to use image sizes and formats supported by all major networks.
4. Create a content marketing plan
The next step in your web marketing plan is to design a content marketing strategy. When you promote a website online, you are basically promoting the content of your website. Therefore it is called content marketing.
The main goal of content marketing is to help you create the right type of content to attract new users to your website and keep them engaged.
To create a good strategy, you must first:
Do your keyword research and find out which SEO keywords to target with your content.
Do competitor analysis and find out what works for your competitors.
Analyze Google search results to find out what type of content Google wants for your target keywords (content length, images, video, etc.).
When you have a topic/keyword list, you should create a content marketing calendar to specify when each piece of content will be published, who will write it, and how it will be promoted after publication. Companies that run planned content marketing campaigns have a greater chance of success than companies that publish content without plans.
5. Promote your website on social media networks
Now that you have a steady stream of content, the next step is to start promoting your website on different social networks.
Create business accounts on social networks – Your first action is to create business pages on social networks relevant to your business. These pages should be placed in networks that your potential customers may be using. The most common are Facebook, Twitter, Instagram, Pinterest and LinkedIn.
Complete your social profiles – Make sure your business pages are configured correctly and all information is properly filled in.
Link your website and social media pages – Add social media links to your website pages (footers).
Grow your social media by following – Having a business page without followers will not do your business any good. You should spend some time finding and connecting with people who might be interested in your business and influencers in your niche.
Create a social media plan – Social media success is based on the quality of your posts. You should regularly create high quality content on your social media networks. This is the best way to grab users' attention and build an audience for your brand. The best way to get started is to create a social media plan.
6. Use paid ads to reach more customers
When you start SEO and social media marketing, it takes time for SEO to work stable and to reach a good number of organic followers on social media. If you want results to be faster, you need to add one more component to your web marketing. So paid ads.
You can quickly get targeted traffic with paid ads and start selling or converting.
There are a variety of advertising platforms you can use, but the most common are:
Google Ads – Target users based on the search terms they use on Google or show your ads on other Google properties (YouTube, Gmail) and websites participating in Google AdSense.
Facebook Ads – Promote your Facebook page, social media postings or ads to people using Facebook, Instagram or Facebook messenger.
Both methods are very effective, but you have to be careful not to spend too much money without returning to ads. Get off to a better start with a low budget and measure the effectiveness of your campaigns and gradually increase your ad budget as long as there is a positive conversion.
7. Leverage email marketing to interact with your audience
One of the most effective sales channels is email. One of the goals of your web marketing campaign should be to grow your email list.
Having an active email list is a great way to bring users back to your website, let them know about new content or sell a product directly.
Follow these email marketing tips to get the most out of your campaigns:
Make it easy for users to subscribe to your list – Add the newsletter log box where it appears when users browse the website
Give them incentives (like a free book, resources) – Freebies can make a big difference in how many people sign up for your newsletter
Keep your promises – If you promise for weekly updates, be sure to send an email weekly with new tips.
Do not abuse their trust – Users trust you with their email address, do not abuse this opportunity by sending too many emails.
8. Use remarketing to bring people back to your website
Do you know what the 7 rule is?
"It's a pretty old marketing rule that states that a potential customer needs to see or hear an ad (or message) at least 7 times before taking action to buy a product or service."
This rule also applies to internet marketing. In terms of web marketing, it means you need to get users to revisit your website a few times before they can move on to the next step in the conversion funnel.
Posting new content frequently and using social media marketing and email marketing are one of the great ways to achieve this. However, there is another extremely effective method and that is remarketing.
With remarketing, you use advertising platforms (Google Ads, Facebook and even Twitter) to reconnect with users who have visited your website at least once. Remarketing has a number of benefits, including more targeted traffic, lower advertising costs and higher conversion rates.
9. Keep your website and content updated
When you do web marketing, you shouldn't forget two important things:
– Keeping your website updated
It means upgrading your website software to the latest version by making sure your website is secure and uses the latest technologies.
For example, you might consider accelerated mobile pages (AMP), the new HTML format supported by Google and other networks, as part of your strategy.
– Keeping your content fresh and relevant
In addition to publishing new content targeting specific keywords and increasing your organic reach, you also need to go back and audit your existing content.
As your website grows, some of your content will become outdated. This situation is not good for users or search engines.
As part of the audit, you must decide:
Updating and republishing pages
Remove pages and redirect URL to other related pages on your website
Merge pages with other pages
The next step is to review your Google Analytics and Google Search Console reports and find the most popular pages of your website.
A page with a high ranking does not mean that it will maintain this rank continuously. It is important that the new pages target exactly the same topics as they are currently.
To make sure you decrease your rankings, you need to review your top pages every few months and make sure the content is still relevant and up to date.
10. Measure, analyze, edit and repeat
Everything can be measured and analyzed in the digital marketing world. That's why it's important to have the right tools and metrics. In most cases, you can get the data you want from Google Analytics. You need to make sure that Google Analytics is installed on your website and configured correctly.
The most common goals of a web marketing campaign are:
Driving traffic to your site.
Increasing conversions (selling, getting new email subscribers, etc.).
It is to monitor these goals in Google analytics and analyze them in order to make the right decisions.
For example, if you find that posts that cover certain topics outperform others, you should focus your marketing efforts on creating content around those topics.
Conclusion
A website is no doubt a great marketing tool. Before starting a web marketing promotion campaign, review your website and make sure it represents your business. A good website should have a mobile-friendly, fast and simple hierarchical structure.
Next, complete the applications for SEO. This stage is a critical success factor for any online marketing campaign. It makes everything easier for you to properly implement your SEO and rank keywords that are important to your business.
While waiting for SEO to work, pay attention to social media marketing and paid advertising. These two channels can drive targeted traffic to your website faster than other methods.
Once you start getting traffic, it's time to consider your email marketing and remarketing strategies. Both channels can convert traffic into better customers than other channels.
Finally, don't forget to go back and review your website and content and ensure that you always have up-to-date and relevant content to meet user intent.