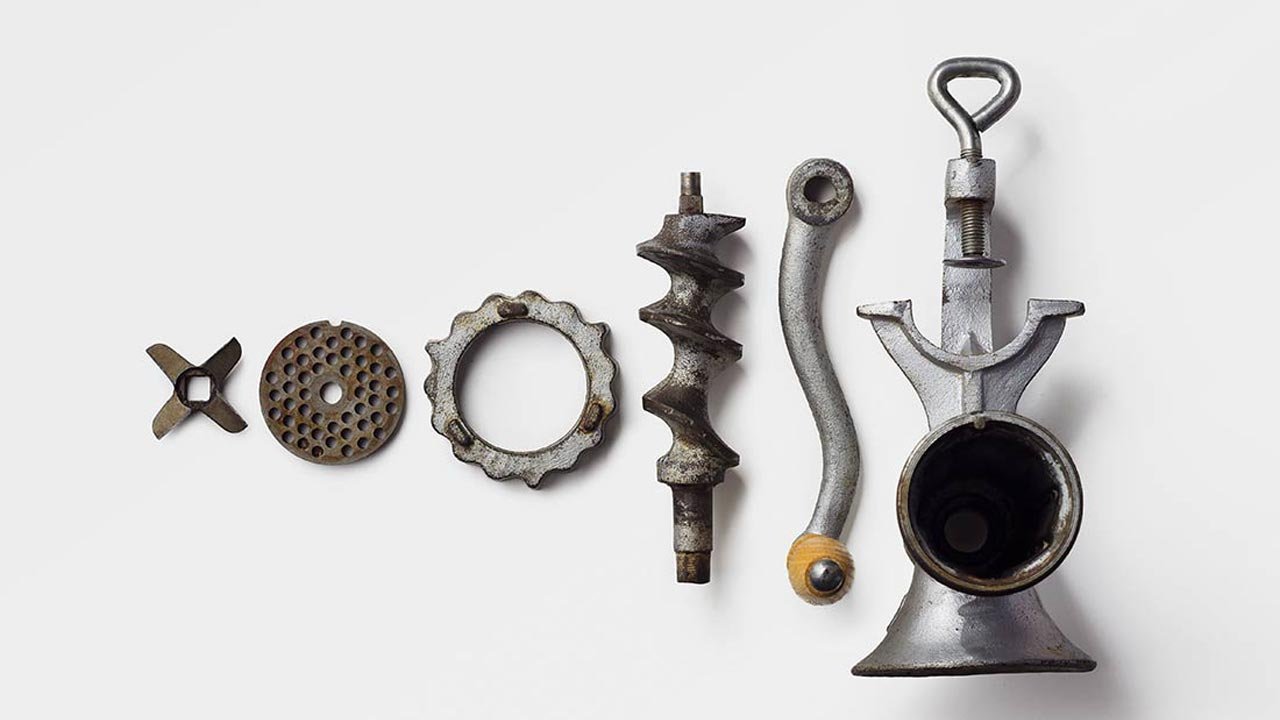 Technical SEO refers to the process of optimizing your website for the crawl and index phase. With technical SEO, you can help search engines access, crawl, comment and index your website without any problems.
This is called "technical" because it has nothing to do with the actual content of the website or website promotion. The main purpose of technical SEO is to optimize the infrastructure of a website.
Let's start with some basic terminology to understand what the true meaning of technical SEO is.
Best practices for Technical SEO
After explaining what Technical SEO is, let's see what are the best practices to follow. You can use the list below to perform your own Technical SEO audit.
Specify a preferred domain name
Optimize the robots.txt file
Optimize your URL structure
Navigation and site structure
Breadcrumb menus
Apply structured data marking
Duplicate URLs
Optimize 404 page
XML sitemap optimization
SSL and HTTPS
Website speed
Mobile compatibility
Accelerated mobile pages (AMP)
Pagination and multilingual websites
Webmaster Tools
Specify a preferred domain name
When setting up your website or blog, you must specify your preferred domain name. By doing this, you tell search engines which domain variation you want to use for the lifetime of your website.
Let's see why you should do this.
A website can be accessed by default without www and www in front of a domain name.
For example, if your domain name is example.com, your website can be accessed from both http://www.example.com and http://example.com (i.e. without www).
While this may be suitable for users, it is confusing for search engines because they see them as two different websites. This means that you may encounter indexing issues, duplicate content issues, and a loss of page rankings.
To fix this problem, you need to set your preferred domain name and notify search engines of your choice.
www or without www?
One of the frequently asked questions is whether to use www in front of domains or go with the non-www version. Choosing one format over another has no SEO advantage, it is a matter of personal preference.
It seems more natural to have www in front of domains, but nothing wrong if you decide to go with the http version.
The important thing is to inform search engines about your decision and to be consistent throughout the life of your website.
How is your preferred domain name set?
In the past, the setting to determine your preferred domain name existed in Google Search Console, but Google decided to remove this option and rely on canonical URLs.
Optimize your robots.txt
Once you've finished setting your preferred domain name, the next step is checking and optimizing your robots.txt file.
What is a robots.txt file?
Robots.txt is a text file located in the root directory of your website that instructs search engines which pages of your website they can crawl and index.
The format of this file is very simple and in most cases you do not need to make any changes to the file.
Optimize your URL structure
The next item on your Technical SEO checklist is to review your website's URL structure. By URL structure we mean the format of your URLs.
SEO best practices determine the following about URLs:
Use lowercase letters.
Use the "-" to separate words in the URL.
Make them descriptive.
Avoid using unnecessary characters or words.
Use your target keywords without keyword stuffing in the URL.
Generally, once you define the format of your permalink structure, all you need to do is optimize your URLs when posting new content.
For example, on our page titled "What is Technical SEO?" we use the URL structure as "https://cresadigital.com/what-is-technical-seo"
Navigation and website structure (sitemap)
The structure of a website is a crucial SEO factor for many reasons. Users are more likely to stay on a website longer and find what they want faster and search engines can more easily understand and index a website.
A big mistake many webmasters make is that in their efforts to optimize their website for conversions, they forget navigation and site structure and hurt their SEO.
A typical example is to hide archive pages from users and keep all content under one category.
In the past it was thought that archive pages or multiple category pages could hurt your SEO, but this is bad SEO practice. When Google evaluates a particular page, it takes into account the overall structure of a website and this is something that should not be overlooked. Of course, your category pages should be optimized if you want to use any benefits.
Add breadcrumb menus
The breadcrumb is a series of links at the top or bottom of the page that allow users to navigate to a previous page (usually the category page) or the homepage of a website.
A breadcrumb menu serves two main purposes: it helps users navigate a website easily without having to press the back button in their browser and gives search engines another clue about the structure of a website.
Since it is highly recommended by Google, breadcrumb is mentioned as an SEO element in various SEO Guides. If breadcrumb is not enabled, make sure they are enabled on your website and have the proper scheme.
Structured data and SEO
Structured data has become increasingly important over the past few years as it is heavily used by Google in Search Results.
What is structured data?
In simple terms, structured data is code that search engine crawlers can see on your web pages and help them understand what your content is about. This is a way of describing your data in a language that search engines can understand.
How is structured data related to Technical SEO?
Although structured data is about the content of a website, it is part of Technical SEO, you need to add code to your website to get this step right. Usually you add the structured data definition once and then you don't need to do anything about it.
For example, in the case of breadcrumb, you have to configure your structured data once and no further action is required.
What is the benefit of using structured data?
Featured snippets, infographic entries, etc. it can help you improve the presentation (shown?) of your listings on the SERPS and increase your clickthrough rate.
What are the uses of structured data?
There are many ways to use structured data to describe your content. The most popular are: articles, recipes, events, job posting, local business and more.
Check your duplicate URLs
Every page of your website should have a standard URL. It is defined by adding the <link rel = "canonical" href = "yourpageurl"> tag to the <head> part of your posts and pages.
What is a canonical URL?
It is a simple way of telling Google which version of a page to consider when indexing your website. The concept is similar to the preferred domain where a single page is accessible via various URLs.
When you have pages with similar content, you can use the rel = "canonical" element for pagination purposes and to avoid duplicate content issues when adding content from other websites to your website.
As a general rule, you should specify a canonical URL for all your website pages.
The simplest way to check if your website provides a canonical URL is to visit any of your pages, right click anywhere on the page, and select SHOW SOURCE. Search for rel = canonical and search for the value.
If you can't find a canonical reference, you can use a plugin to add it automatically (you can use Yoast SEO if you're using WordPress) or hire a developer to make the necessary changes to your code.
As with other Technical SEO elements, you don't need to do anything else once you've set your website to output the canonical URL correctly.
Optimize your 404 page
Users will be shown a 404 page when the URL visited is not found on your website. The page was deleted, the URL was changed or the URL in their browser was typed incorrectly.
Most modern WordPress themes have optimized 404 pages by default, if not, you can easily make your 404 page SEO friendly by using a plugin or editing your theme templates.
What is an optimized 404 page?
For an optimized 404 page:
Have the same structure and navigation menus as your website.
Tell visitors in a friendly language that the page they're looking for is no longer available.
Give them alternatives (suggest other related pages).
Make it easy to get back to the previous page, your homepage or other important pages.
How do you check your 404 page?
It's easy to test how your 404 page looks like, open a new browser window and type an unavailable URL to your website. What will display in the browser is your 404 page.
Don't spend too much time optimizing your 404 page, make sure it returns a custom 404 page when a page is not found.
Optimize your XML sitemap
One of the most important elements of Technical SEO is XML sitemap optimization.
XML sitemap is an XML file that lists all the pages/posts available on your website. It includes the publication date and last updated date as well as their titles.
Search engines can use the XML sitemap as a guide for them when crawling a website.
How do you optimize your XML sitemap?
XML sitemap optimization is simple, just add pages that are important to your website in your sitemap. In most cases these are your pages, posts and categories.
Don't include it on your sitemap tag pages, author pages or other pages that don't have original content on their own.
Make sure your sitemap is automatically updated whenever a new page is published or a page is updated.
Use the Google Search Console and Bing Webmaster tools to submit your sitemap to Google and Bing and check its status.
SSL ve HTTPS
Security is the latest trend on the internet. HTTPS is a known ranking signal and an additional way to trust your users.
When you install an SSL on your server, your website can be accessed using https, not http. This indicates that all information (usernames, passwords, personal data, etc.) transferred between your website and your server is encrypted.
In the past SSL was important for E-Commerce websites, but today any website on the Internet must have an SSL installed.
If SSL is not installed, the first thing to do is to contact your hosting provider and ask them to enable SSL on your account, and then follow a migration procedure to enable SSL on your website without losing your rankings. Adding SSL is similar to moving to a new domain, so you have to follow the procedure carefully.
Website speed
Another known ranking signal is website speed. Google mentions the importance of speed in all of its SEO recommendations and efforts, and confirms that faster websites perform better than slower websites.
Dealing with website speed is a technical problem and requires changes to your website and infrastructure to get good results. Your starting point is to check your speed using three tools: google page speed information, Pingdom tools and google mobile speed tool.
The tools above will give you some suggestions on what to change to increase your speed, but as we mentioned above it is a technical problem and you may need to talk to a developer to assist you.
Mobile compatibility
Having a mobile compatible website is not optional. Probably, most of your users are on mobile devices and if you don't have a mobile compatible website, your ranking will be affected.
Mobile compatibility is part of Technical SEO because once you have a properly configured mobile-friendly theme, you don't have to bother with it again. It is also a task that requires technical knowledge on how to set it up. The first thing to do is to check your website for mobile devices using this tool from Google. If your website fails the test, you have a lot of work to do and that should be your first priority. Even if it passes the test, there are a few things you should know about mobile and SEO:
Your mobile website should have the same content as your desktop site. With the introduction of the mobile first directory, Google will try to rank mobile websites based on their mobile content so that all content on your desktop must be available on mobile devices (including internal links or other items on your desktop website).
Your mobile website should load in less than 6 seconds (when tested on 3G).
It's normal to have a lower conversion rate on mobile (compared to desktop), but that doesn't mean you shouldn't try to optimize your mobile website as much as possible.
Avoid using pop-ups on mobile devices.
The AMP website is not a substitute for having a fast mobile website. Even if you have Accelerated Mobile Pages enabled on your website, you should have an easy and fast mobile website. Mobile first index does not replace AMP pages with mobile friendly pages.
If you already have a responsive website you probably don't need to worry about mobile first index, but if you have a separate mobile website in a subdomain or folder make sure it has the same content as your desktop website.
Accelerated mobile pages (AMP)
Accelerated mobile pages are a relatively new concept introduced by Google in an effort to make the mobile web faster. In simple terms, with AMP, you provide a version of your website using AMP HTML, which is a truncated version of regular HTML.
When you create AMP pages for your website, they are stored and served to users through a special Google cache that loads faster (almost instantly) than mobile-friendly pages.
There is a long debate in the SEO community as to whether you should adopt AMP pages. There are both advantages and disadvantages to using this approach.
The most important pros and cons of AMP:
Pros of AMP
It makes your mobile pages faster.
It could potentially increase clickthrough rate (from mobile users).
Cons of AMP
It is not easy to apply. It is not enough to enable the AMP plugin even in WordPress.
You cannot use AMP pages for email marketing purposes.
You need to hire a developer to help you build a good AMP website.
Your analysis and reports will be confusing as you need to keep and consider reports from two different websites (your regular website and your AMP website).
Pagination and multilingual websites
The last 2 objects in your SEO control list are paging and multilingual websites. Both of them are very technical duties and you should pay attention to only if it is valid for your website.
Pagination
Pagination is used when you want to split a long page into multiple shorter pages and enable pagination on your category pages.
To avoid duplicate content issues and consolidate links and page ranking to your home page, you can use rel = "next" and rel = "prev" links to inform search engines that the next pages are continuation of the home page.
When Google finds the rel = "next" and rel = "prev" links in your site's code, it will figure out which is the home page and use it for indexing purposes.
Multilingual websites
If your website contains content in more than one language, you must use the hreflang feature to give Google more information about your site structure and content.
This helps them deliver the right content to users (i.e. to show Swedish people Swedish content) and also helps you optimize your SEO by avoiding duplicate content and indexing issues.
Webmaster tools
You need help from web administrator tools to fulfil the most important Technical SEO duties.
Webmaster tools are provided by search engines and can be used to optimize a website for technical SEO.
The most complete set of tools is Google Search Console provided by Google.
You can test your robots.txt file, submit a sitemap to Google, and find and fix crawl errors with the Google search console.
It is highly recommended that you register your site with Google and Bing webmaster tools and configure basic settings.