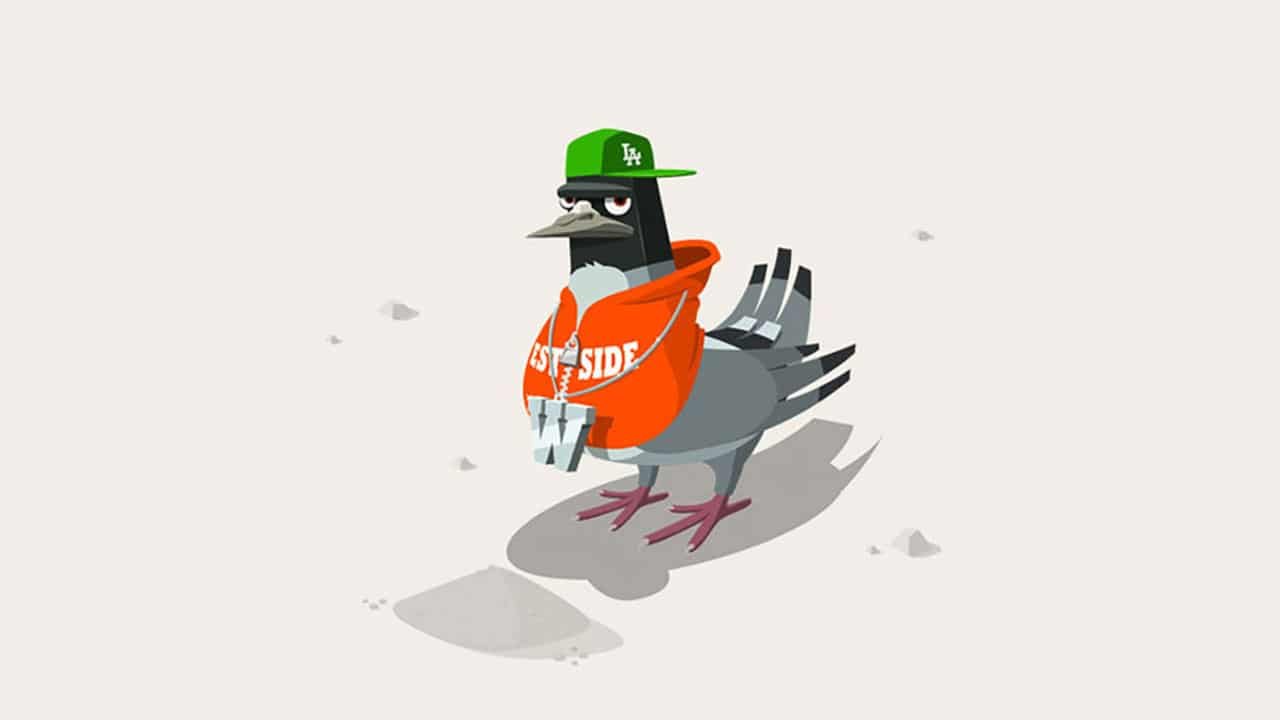 When it comes to developing and executing a solid SEO strategy for your business, creating quality content for the keywords that your customers are looking for is both a challenging and lengthy process. The content you create must be published in association with search engines and your audience, and the website in which each content belongs must be SEO compatible.
Today most businesses are trying to reach more target audiences quickly by developing a niche-related SEO strategy, understanding the basic concepts of SEO and why it matters.
What is SEO strategy?
SEO strategy is the process of editing the content of a website by topic, which helps search engines such as Google understand a user's purpose when searching. By optimizing a web page according to topics, then keywords in that topic, you can increase your expertise in the search engine's eye and settle for a good ranking for long-tailed keywords on that topic.
What is SEO?
Search engine optimization (SEO) is optimizing websites to help them appear higher in search engines and gain more organic traffic. In essence, an SEO is a highly specialized content strategy and helps a business discover opportunities through search engines to answer the questions that people have about the industry.
There are three types of SEO that an SEO strategy can focus on:
On-Page SEO: It focuses on how to optimize content to help improve the website's ranking with specific keywords.
Off-Page SEO: Focuses on linking a website from another part of the Internet. The "backlinks" linking your website and the number of publishers carrying those links help building trust in a search engine's eyes.
Technical SEO: It focuses on the architecture of a website and examines the backend of the website to see how each web page is technically set up. Google attaches great importance to the code of the website as well as the content.
SEO content strategy
SEO has a structure that needs to be constantly improved and worked on. In order to rank at the top in users' search engine queries, you need to have a quality website and quality content.
In order to search engines show your website in the results pages, you can develop SEO compatible content by applying the tips we compiled in the list below.
Make a list of topics.
Make a list of long-tailed keywords related to the topics .
Create pages for each topic.
Create a blog.
Blog every week to improve page authority.
Create a link building plan.
Compress all media before adding them to your website.
Measure and monitor the success of your content.
1. Make a list of topics
Keywords are the heart of SEO, but not your first step in an organic growth process. The first thing you need to do is making a list of the issues you want to cover for a month.
To start, make a list of about 10 short words associated with your product or service. You can use Google's keyword tool to determine search volume and find variations that are meaningful for your business.
Using search volume and competition as your measure, narrow down your list to 10-15 short-tail keywords that are important to you and the people in your audience who are searching for. Then prioritize this list based on monthly search volume and relevance to your business.
Each of these keywords is called a "column" and serves as the primary support for a larger "set" of long-tail keywords.
2. Make a list of long-tailed keywords related to the topics
You can start optimizing your pages for specific keywords at this step. For each column you define, use your keyword tool to identify 5 to 10 long-tail keywords that dig deep into the original topic keyword.
For example, we regularly create content on "SEO", but it's still very difficult to rank well on Google for such a popular topic only in this acronym. There is also a risk of competing with our own content by creating multiple pages targeting the same keyword and potentially the same search engine results page (SERP). That's why we create content about doing keyword research, optimizing images for search engines, making an SEO strategy, and other sub-topics within SEO. This allows a business to attract people who have various interests and concerns about owning their products and ultimately create more entry points for people who want to buy something.
You can use subtopics to find blog posts or web page ideas that explain a specific concept in each larger topic you identified in the first step. Examine these subtopics in your keyword research tool to determine the long-tail keywords on which you will base each blog post.
Together, these subtopics form a cluster. So if you have 10 column headings, it should be ready to support a cluster of 5 to 10 subtopics each. This SEO model is called the "topic cluster" and modern search engine algorithms rely on subject clusters to get users the information they're looking for.
3. Create pages for each topic
Take the 10 column topics you found in step one and create a highly summarized web page by using the long-tail keywords that you find for each cluster in step 2. For example, SEO issues; It can be explained in short sections with titles such as keyword research, image optimization, SEO strategy and other subtopics.
Use your keyword list to determine how many different column pages you should create. Ultimately, the column pages should correlate with the number of topics you create, how many different products, offers and locations your business has. With this way, it will be easier for your customers to find you in search engines, no matter what keywords they use.
4. Create a blog
A blog can be a great way to rank for keywords and interact with your website users. Each blog post is a new web page that gives it a chance to rank in search engines. If your business doesn't have a blog, create it right away. These pages are in the place where you will explain each subtopic in detail and start appearing on Google.
As you write each blog post and fill your sets, you need to do 3 things:
Don't add your long tail keyword more than three or four times across the page. Google doesn't take keyword matches as often as before.
Link to the column page you created in the relevant topic. You can do this in the form of tags in your content management system (CMS) or as basic anchor text in the body of the article.
After publishing each blog post, link from the column page that supports this subtopic. Find the point on your column page promoting the subtopic of this blog and link it to the page. By linking both the column and the cluster in this way, you're telling Google that there is a relationship between the long-tail keyword and the inclusive topic you're trying to rank for.
5. Blog every week to improve page authority
Not every blog or web page you write does have to belong to a topic set. In order to empower your website in the eyes of Google, there are values ​​about tangential issues that your customers care about.
With this in mind, make sure to blog at least once a week. Remember, you are blogging primarily for your audience, not for search engines. Write about topics according to your audience or potential customers are interested in, be sure to include relevant keywords where they are appropriate. Your audience will gradually start noticing and clicking.
Remember that the importance of every issue will not be equal, and as your clusters reset, you should prioritize your company's needs. So create and sort a list of all the different web pages you want to create. Next step should be developing a routine and devising a plan for creating these pages.
Keep your list updated and prioritized according to the web pages that will help you achieve your business goals in the best way.
6. Create a link building plan
The topic cluster model is not the only way to rank higher after your website content is created.
Our first five steps were based on On-Page SEO tactics. Link building is the main goal of Off-Page SEO and it is also a big factor in how search engines rank your web pages.
Link building is the process of pulling backlinks to your website from elsewhere on the web. As a general rule, the more authority the source website has, the greater the impact it will have on the ranking of the web page linking to.
Write a few blog posts and share them on Twitter, Facebook and LinkedIn. Consider meeting with other bloggers for guest blogging opportunities to link back to your website.
Another way to pull incoming links is using your blog to post articles about current events or news. In this way, you have a chance to get links from an influencer or other bloggers in your industry.
7. Compress all media before adding them to your website
This step is a small but important step in the SEO process. As your blog or website grows, you will undoubtedly have more images, videos and related media to be hosted within. These visual assets can help grab the attention of visitors, but it's important to note that they are still technically computer files and have sizes.
As a general rule, the larger the file size, the more difficult it will be for an internet browser to open / load your website. Page speed is one of the most important ranking factors. So, the smaller the file size, the faster your website will be loaded and as a result you can rank higher on Google.
8. Measure and monitor the success of your content
Because SEO is a long process, you may need to spend a lot of time and effort. Why do you spend all that time and effort if you can't see what your effort is worth? There are many metrics that you can track daily, weekly or monthly for your SEO plan and measure your success.
Since the metric you care about is organic traffic, you can use a tool that allows you to track both your overall organic traffic work and how your pages rank under each long-tail keyword. SEMrush is just a great reporting tool for this purpose.
Create a monthly dashboard by using Excel, Google Sheets, or a web analytics suite so you can track how much traffic is coming to your website from organic search. Also, tracking indexed pages, leads, investment guarantee (ROI), inbound links, keywords, and your actual ranking in SERPs (search engine results pages) will help you recognize your success and identify opportunity areas.