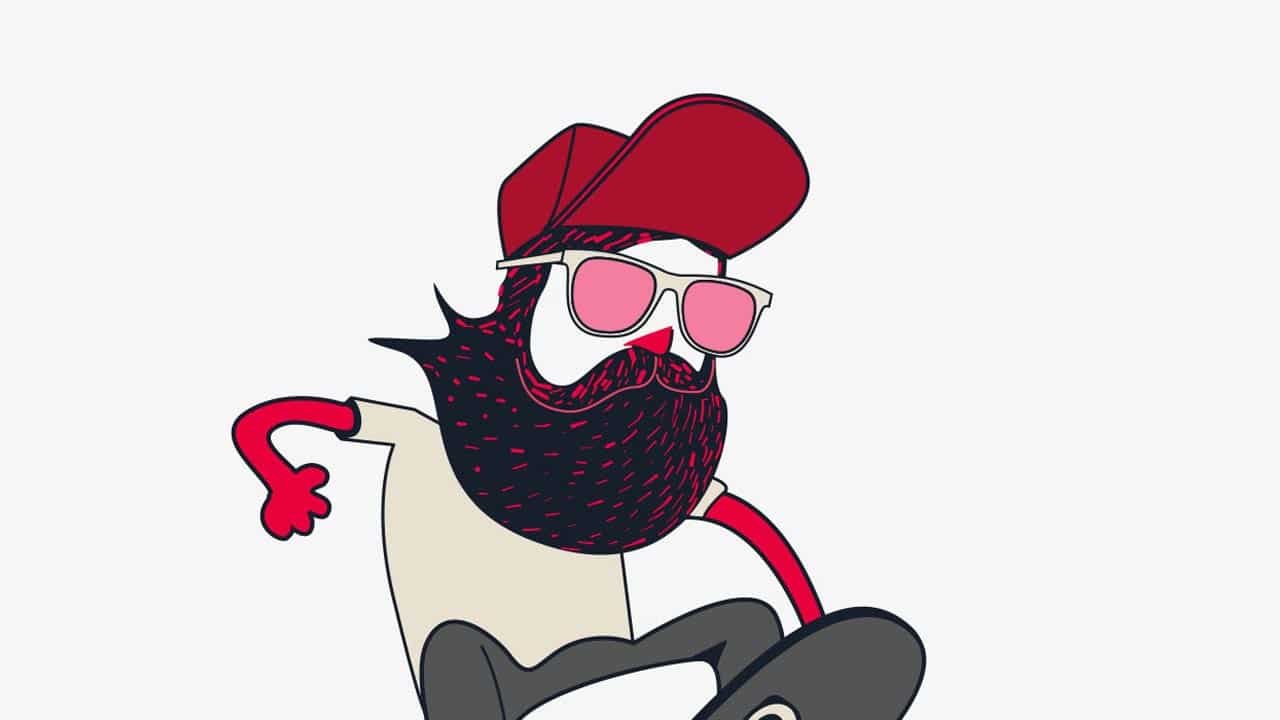 One of the main reasons you should use social media marketing is increasing your website traffic. Of course, you need to work hard and consistently over a period of time, using the right approach and tools, to get to a point where you can showcase your success with social media marketing.
When running a social media campaign to drive more traffic to your website, you can use the following methods to make the campaign more effective.
1. Add your website URL to your social media profiles
Make sure you have a link to your website on all your social media profiles. Adding links is not only good for SEO purposes but also for getting more traffic.
2. Use #hashtags effectively
Hashtags can generate more impressions for your social media posts. Check out some of the best practices for using hashtags and make sure you're using them correctly.
3. Use social media advertising
The number of social media pages and users is increasing day by day. Having more potential users to view your posts can make it harder to get your posts before your followers.
An active social media user will likely follow a dozen pages and hundreds of people, but the timeline (mainstream) can only show a limited number of posts.
Getting organic visibility for your posts (especially if you're posting as a business) is getting harder. Facebook has changed its algorithms many times and only shows your messages to some of your followers. So the only way to get your post in the mainstream of your followers is to use Facebook ads. This means a cost, but it is an effective way to target the right audience and get better results than organic. In addition, everything is tracked by Facebook and you can use the data to improve your further ad campaigns.
The same is true for Twitter and LinkedIn. You can use promoted tweets or LinkedIn Ads to connect with your followers.
4. Make it easy for users to share your content
When visitors read something that they really like on your website, they may want to share it with their friends or social media followers. That's why you should make sharing easy by using properly configured social media buttons on your website or blog.
A common mistake that many people are making simply not checking that the content has been shared correctly after adding social media buttons. When you click to share a post, the title, description and image should be well formatted. Otherwise, users will not waste time editing the share before clicking the share button.
5. Use images in your posts
Images, videos and other visual elements (infographics, photos, etc.) can be shared more. The first thing you need to do is having a picture in your content. All social networks allow you to add visuals to your updates. Don't forget to use visuals to increase your content sharing.
6. Add links to social media posts
In addition to adding links to your social media profiles, you also need to add links to your social media posts. A good post has an attractive title, a short description, an image, and a link to the original source.
7. Post content regularly
You don't want to bore your followers with lots of daily posts. But sharing regular updates gets more exposure and traffic. Recommended number of entries per social network per day, according to statistics:
Pinterest: 5 post
Twitter: 3 post
Facebook: 2 post
Instagram: 2 post
8. Don't over-promote your products or company
Don't always post about your products or services while posting on your business pages. Your followers can always get bored of reading about your company's benefits. Instead, try to make your posts interesting and useful to them. Your first goal is to retain your followers and then convert them.
For example, if you plan to post 4 posts a week, try to make 3 posts that are useful and interesting but still relevant to your products and only share one post about your offers or benefits.
9. Create a blog and publish quality content
By reading the tips above, you can conclude that social media success depends on context. To be able to post 2 times a day on Facebook, you must have a lot of good content you can share.
One solution is using (link) content from other websites. However, this process drives traffic to the other website and this is a problem for you.
To drive traffic to your website, you need to share content from your own site. The best way to do this is creating a blog and publishing high quality content.
10. Connect with Influencers
Take some time and find users / pages in your industry that are considered social media influencers. These are usually accounts that have a lot of followers and interactions.
While the ability for Influencers to follow you is minimal, it's good to know what they're doing, sharing, commenting, and what's generally trending in your industry. It is a good way to re-share their content, mention and comment on your posts, and rely on them.
11. Don't just post content, manage your social media accounts
Posting content alone won't get you far on social media. Even if you publish great posts, nobody will see them until you have enough followers on your social media accounts or unless you use ads.
How do you get more followers? – By managing your accounts.
In other words, by reaching out and connecting with people who have the profile of your potential customer or reader. This is a time consuming process. Because you need to monitor who will be followed, who is following you and who will unfollow you.
12. Watch and aware of your competitors
You would better take a look at your closest competitors and know what they are up to on social media. How often do they post, what kind of content they share, the profiles they follow, their growth rate, etc. You can get a few ideas to use in your social media campaigns.
13. Measuring results
Use Google Analytics to measure how many visits to your website from social media. Record the number of visitors from each social network on a monthly basis and analyze which network is best for your business or blog.
In addition to Google Analytics, you can also use statistical data obtained from the tool you use to schedule/publish your posts on Facebook, Twitter, Pinterest and social networks.
14. Respond to comments or interactions
Follow your social media accounts and respond to your brand's comments. Showing users that you are active on social media encourages more engagement. For example, when a user re-tweets one of your tweets, send them a thank you message or when you get a comment on your Facebook post, thank for the comment. If you are asked a direct question by commenting, respond to this comment according to your brand tone.
15. Create a social media strategy
All of the above tips are part of your overall social media marketing strategy. A successful strategy should include details about your social media goals, target audience, content marketing plan and other channels such as return on investment.