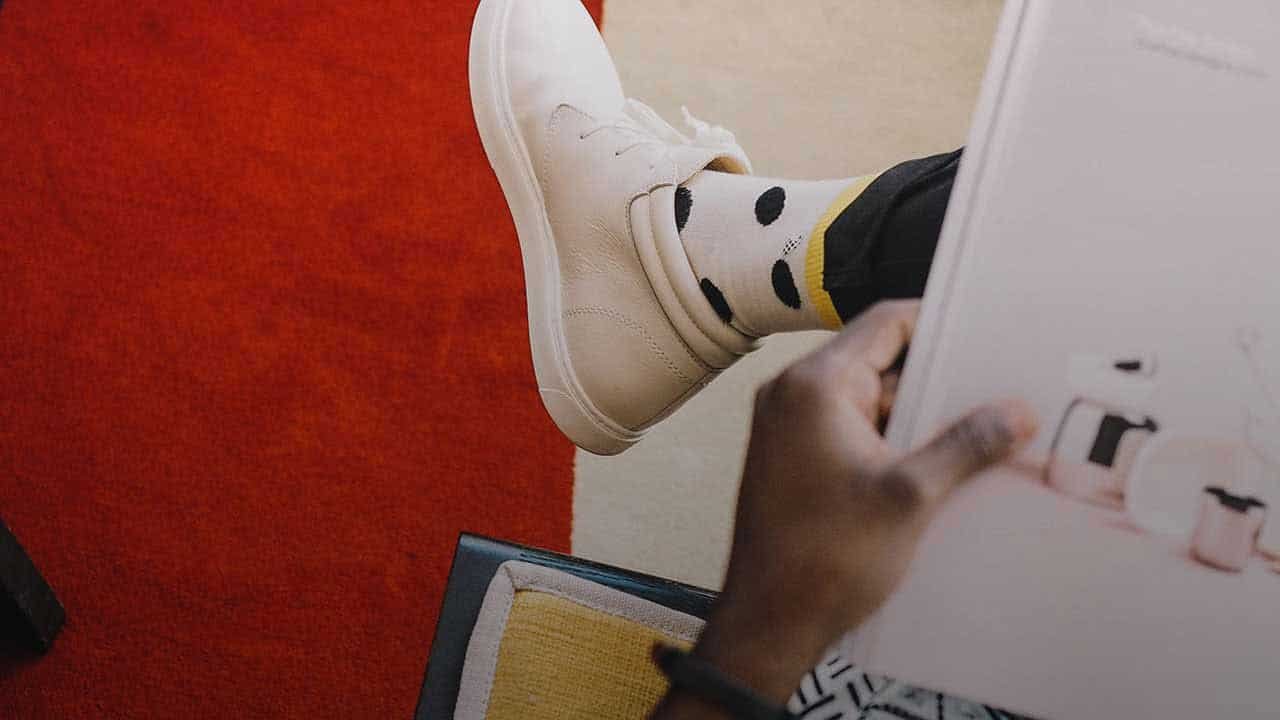 You can imagine the plan as a journey that we share the article showing how to create social media marketing from the beginning.
Consider starting yourself with a plan that will achieve success in line with your goals, then how you will achieve success. Do your regular checks to make sure you are on the right track during this process and have some fun!
Choose your social networks.
Fill in your profiles completely.
Find your voice and tone.
Choose your shipping strategy.
Analyze and test.
Automate and interact.
1. Which social media networks should you use?
Every social media network is unique with its own apps, style and audience. You should choose the social networks that best suit your strategy and the goals you want to achieve on social media. Also, you don't have to be on every social media network – just pick the ones that matter to you and your audience.
Target Audience – Where are your potential customers hanging out? Which social network has the right demographics?
Time – How much time can you devote to a social network? Plan at least one hour per day per social network (at least initially).
Resources – What staff and skills do you need to work with? Social networks like Facebook emphasize quality content. Visual social networks like Pinterest and Instagram require images and videos. Do you have the resources to create what is needed?
For the first part of this decision, you can refer to audience surveys and demographic information from surveys conducted by Pew Research. For example, Pew Research has complete data of Facebook, Instagram, Pinterest, LinkedIn and Pinterest demographics collected last year.
2. Fill in your profiles completely
One of our monthly checks at Cresa Digital is to visit each of our social media profiles and to make sure our profile photos, cover photos, biography and profile information are up to date and complete. It is an important part of our social media audit. A completed profile shows a signal that you're serious about professionalism, cohesive branding and visitor engagement.
Profiles have two parts: images and text.
We aim to ensure consistency and familiarity with the images we use on social media for images. Our profile photo on Instagram matches our profile photo on Facebook.
To create these images, it's worth looking at a social media image size chart that will show you the exact breakdown of sizes for each photo in each network. An easier solution is to use a tool like Crello or Canva that comes with prebuilt templates that set the appropriate dimensions for you.
For text, the main customizable area is the bio/information section. Creating a professional social media bio can be broken down into six simple rules:
Show, don't tell: "what have I done?" Usually works better than "who am I?"
Identify keywords for your target audience
Keep the language fresh; avoid a standard language
If your potential followers "what's there for me?" answer the question
Be personal and friendly
Visit often
3. Find your marketing voice and tone
The temptation at this point may be to start sharing right away. Only one step left before doing this. If you find a voice and tone for your social media content, your social media entry will be more focused and more relevant.
To do this, you can first reach out to the marketing department and spend time discussing the finer points of your mission statement and customer base.
For a social media marketing plan, you can just simplify this process a little bit.
If your brand was a person, what kind of personality would it have?
If your brand is a person, what is their relationship with the consumer? (a coach, friend, teacher, father, etc.)
Explain in adjectives what your company personality is not.
Are there any companies with a personality similar to yours? Why are they similar?
How would you like your customers to think about your company?
At the end of this practice, you have to come across a few adjectives that define your marketing's voice and intonation. To stay in your direction think about it.
Voice is the expression of the mission; tone is the implementation of this task.
4. Choose your post strategy
What is the ideal amount to post daily? How often should you post? When should you send it? What should you send? Correct answer for the questions is like this:
It depends.
Most of the social media experience is related to your individual audience and niche. What worked for you may not work for me and you never know without trying it (we'll start trying it in step five).
You may not want to post the same updates on each of your social networks. Consider creating your updates based on the audience, culture and language of each network.
How often should be posted?
There is a lot of interesting data on how often to post on social media. Some of the factors that can affect your specific sharing frequency may include your industry, access, resources and the quality of your updates. The social network you use can also provide information on the frequency of posts.
Here are the guidelines we have created based on research on how often you will post on social media to reach a certain number:
Facebook – 1 or 2 times a day
Instagram – 1 or 2 times a day
Instagram Stories – 2 times a week, 8 to 16 stories
Twitter – 3 to 10 times a day
LinkedIn – Once or twice a day
Pinterest – 5 to 10 times a day
Snapchat – 5 to 20 times a week
When should post?
There are many tools that show the best posting times for Facebook, Twitter and more. These tools look at your followers and post history to give your audience when they are online and when to post.
So what will someone who is just starting out on these social networks, who has no audience and has no background?
Twitter – Weekdays 1 PM – 3 PM
Facebook – 1 PM – 2 PM on weekdays
LinkedIn – 7 AM – 8:30 AM and 5 PM – 6 PM (Tuesday, Wednesday and Thursday)
Tumblr – 7 AM – 10 AM on weekdays and 4 PM on Fridays
Instagram – Mondays 5 PM – 6 PM and 8 PM, with a sweet spot at 6 PM
Pinterest – Weekends from 2 PM to 4 PM and 8 PM to 11 PM, weekends are best
5. Analyze, test and repeat
Remember when we mentioned that social media sharing is a very individual and specific effort? Your statistics will likely start to reveal this.
It depends on your sharings to discover which contents', timings' and frequencies' are right for you.
How will you know? You may want to consider using a social media analysis tool. Most major social networks have analytics built in. It's a little easier to search and find this information from an all-encompassing dashboard. But through social media listening tools, you can review your strategies by getting a breakdown of how each post performs in the views, clicks, shares, likes and comments across all social media networks.
6. Automate, interact and listen
The final part of the social media marketing plan includes having a system you can follow to help you stay on top of updates and interact with your community.
To start, automate the sharing of your social media content.
Tools such as Buffer, Hootsuite allow you to create all the content you want at once and then queue everything according to the program of your choice. Automation is the secret weapon for perfect sharing.
Your plan doesn't end with automation though. Social media also requires participation.
When people talk to you, turn around. Take time to follow the conversations taking place on social media. These are all interviews with potential customers, references, friends and colleagues.
One way to keep up with all the conversations that take place with your surroundings and your brand on social media is to create a system for listening and interaction. Some of the social media listening tools gather all social media interactions and comments on your posts in one place, giving your followers the chance to respond quickly.
With 10 Tips for Social Media Marketing, you can improve your digital marketing process.