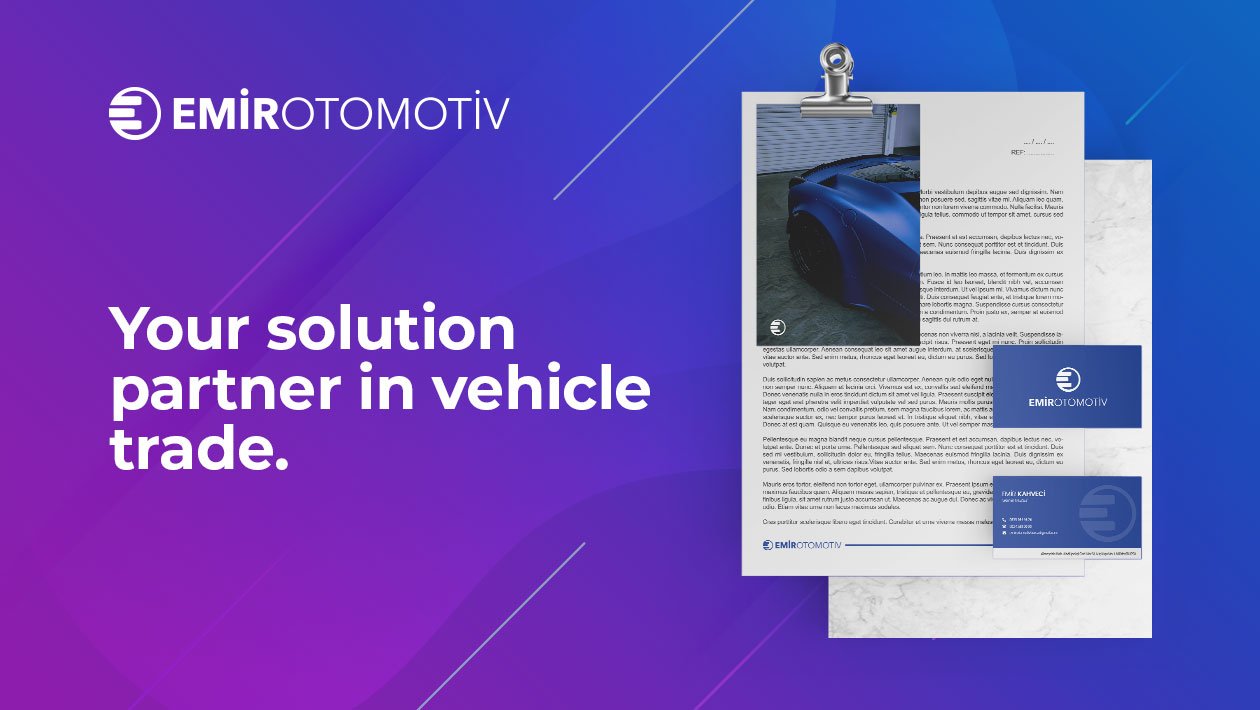 Emir Automotive
We designed the logo of Emir Automotive, that we undertook the branding and visual identity design, in line with the brand needs.
We have completed the corporate needs by developing brand marketing materials with the standards that we have set in the visual identity guide.
Strategy

Brand Management

Design

Logo Design, Visual Identity

PPC

Facebook Ads

Extras

Promotion, Printing
cresa
digital.
cresa
digital.
How can we help
your business / brand?
Our collaborative project experience is an enjoyable journey from design and digital marketing to your brand's strategy and development.