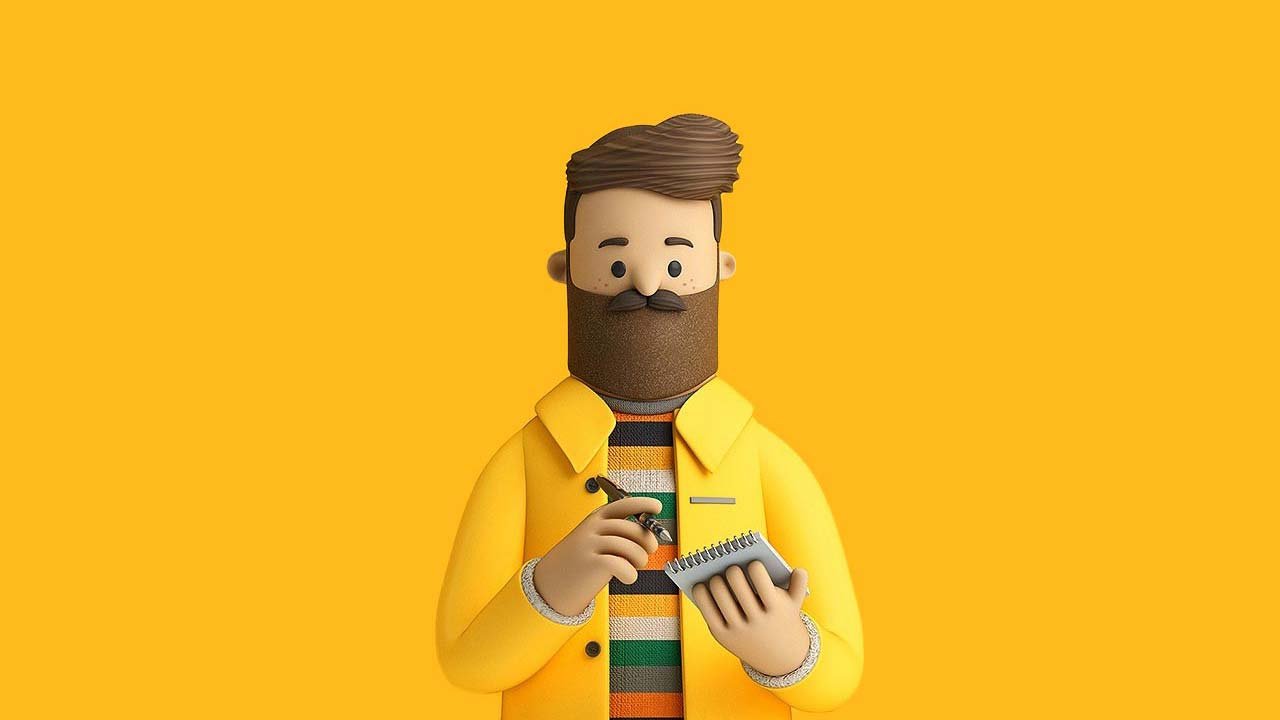 Are you curious about  how a familiar company achieves to reach thousands of potential customers with an easy method in one night when you read it?
We realize that you want to be able to do this yourself and start really tightening your marketing. In this article, we will talk about the method used by all of your competitors.
If you are going to be successful online, the method you need to master is the A/B test.
What are the A/B test and principles?
The A/B test compares two or more versions of a website, email, app, or other strategy with each other to find out which variation performs better.
For example, you can write two subject lines for your welcome pop-up on your website:
Welcome to cresadigital.com.
Hello! We're happy to see you here.
You randomly send an email to half of new subscribers, the other email (2) to half of other new subscribers, followed by the one with the highest open rate after a given day.
Knowing which subject opens the email more often will give you the information you need to update the email and increase your open rates.
Performing an A/B test will help you improve your chosen metric by a certain amount. But the more you study and the more information you get, the better your business will perform.
There are many components you can do A/B testing with:
Home page titles
Call to action copy (CTA)
Social share buttons
Products offered in a competition
Registration forms
Also, you can test almost anything thanks to various A/B testing tools.
Why is the A/B test important?
Your audit and market is unique. That is why no one can say which subject line is the best for decrease of leaving the basket. They can just say their experiences. What if this does not work for you?
The only way to make data-driven decisions about changes to your website, app or marketing materials is looking at metrics, finding a hypothesis and testing it yourself.
Let's look at the transformation process of an example software company:
Top examples of A/B testing in conversion process
Let's assume that your customer candids mostly prefer PPC ads to get information about your software company. You want as many candids to click on your PPC ad as possible. So you created an A/B test to see which ad performed best.
You can change the ad copy, url and targeted keyword until your ad gets a higher click-through rate and lower cost per click for possible sale.
After clicking on your ad, visitors are redirected to a landing page. You can test the page's title, CTA copy, or design to see if you can bring more leads to the top of the conversion process.
Mid-examples of A/B testing in conversion process
Once you get to the top of the conversion process, customers need to be educated about what your product can do for its possible sales. This means taking them to your mailing list for free trials and sending educational materials to help them decide that your product is the best option. Here you test your A/B welcome email, subscriber email list, types of content clicked and whether a particular set of tests is converting higher than others.
Sub-examples of A/B testing in conversion process
At this vital stage, the customer is close to make a decision about purchasing your software. You test the messages of your sales assistance emails, sales scripts, demo tactics, and discount amounts.
Putting all this together, you will end up with a finely tuned sales strategy that brings in the right tips, feeds them with the right training, and then closes the deal effectively.
Oftentimes, tests can't do absolutely anything. And the big gains, you read, are probably the result of many tests. The most important thing about doing as many tests as possible is that you at least have evidence of why you wouldn't want to move in that direction.
What are A/B testing tools?
In general, there are two main channels where you can perform A/B tests:
Email
Website
Here are some important platforms that allow you to run A/B tests on these two channels:
Email:
Website:
A/B testing tools for email marketing
A great way to increase email open rates, clicks and sales is to run tests on your email marketing.
By changing the subject line, scheduling, email list and body text, you can find those who interact with your audience and reach your audience more effectively.
MailChimp
Testing with MailChimp is easy. By selecting a variable (subject, post time, sender name, body text), you can edit what percentage of your list gets the test content.
You can use the data to make better decisions next time, or set it to automatically send the winning combination to the rest of your audience after a smaller segment is tested.
Intercom
For software companies that send transaction messages and marketing messages, Intercom is a solid choice. Not only do you test periodic newsletters and blog post announcements, but you also test things like "full account registration" and "invite your team."
Getresponse
Although GetResponse is not a dedicated email marketing platform, it is included in this list for a simple reason. If you're already using it for your webinars, landing pages, or marketing automation, you can also use it to test emails.
GetResponse lets you test content, subject line, recipient, time of day and day of week.
A/B testing tools for landing pages and blogs
Businesses that make a lot of money from email marketing can make a big profit from A/B testing. But for most of us, testing landing pages and blogs is where the real earnings are.
Optimizely
With Optimizely, you can test anything.
If you can see it, you can test it. Once you've installed Optimizely on your site, the app's interface allows you to put a URL, select an item on the page (button, title, form) and change it without coding.
Create multiple versions with the types of goals you want to test (general engagement, clicks on a specific link, custom events) and then let the test run.
It will tell you how many visits and goals are needed to achieve statistical significance and generate detailed reports that give you easy-to-read information.
InstaPage
InstaPage is actually a landing page builder so if you need it, Instapage is a solid tool.
Other features include code-free design, fully customizable landing page templates, and many presets that can be edited.
Monitoring and analyzing your A/B tests
Assuming you use different platforms to test different parts of your product and marketing, you need a central place to store them all.
As with 90% of the results: a spreadsheet – spreadsheet.
Love or hate tables, these are the best places to store, filter and analyze structured data.
A/B testing tools allow you to export many analyses internally. But if you choose to make your table from scratch yourself, you can base the following list:
The start and end date
Hypothesis
Success metrics
Confidence level
Basic inferences