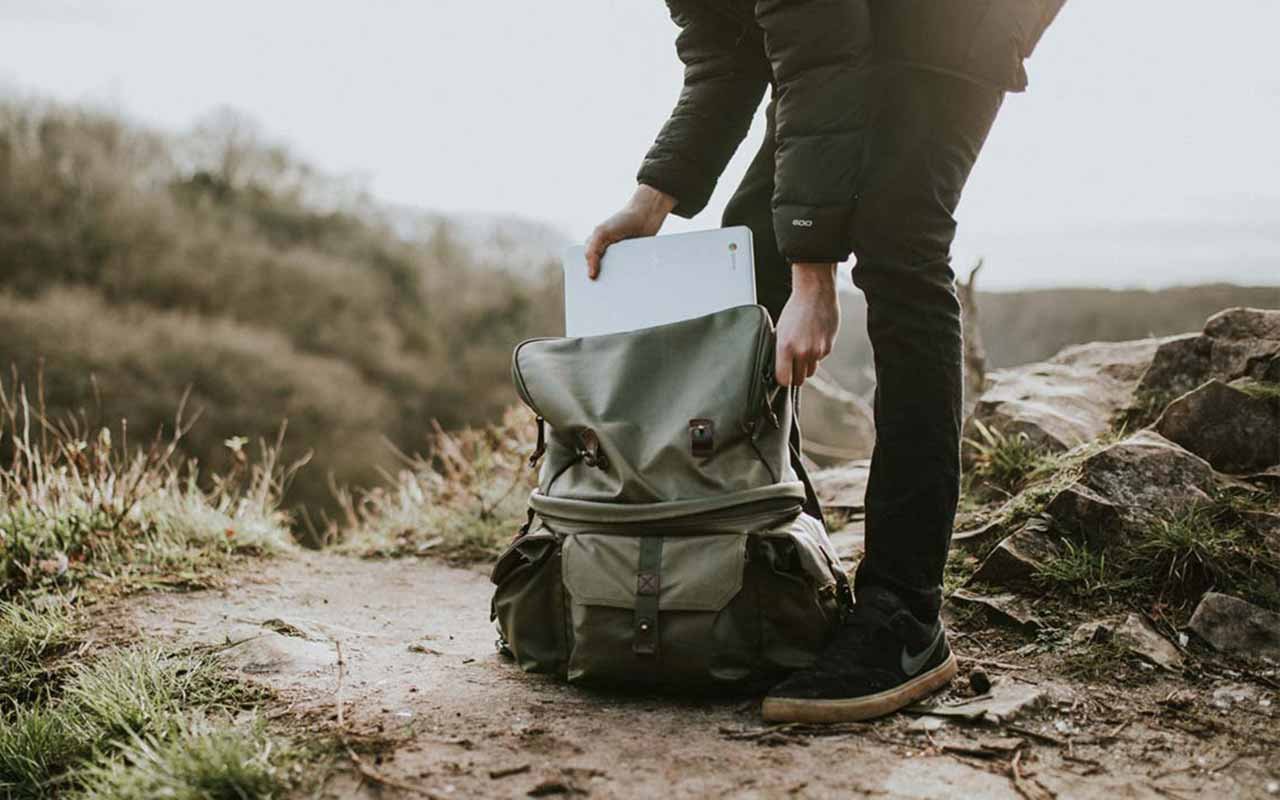 Have you ever wondered what is the driving force behind successful online businesses? Content marketing, not SEO or social networks.
You can increase your rankings and traffic by following the 15 content marketing tips below:
Create a content marketing plan.
Always post quality content.
Type for users, optimize for search engines.
Content marketing, SEO and Social Media are inseparable triad.
Build the relevance of topics.
Publish comprehensive content.
Post shareable content.
Be careful with content formatting.
Post content consistently.
Create catchy headlines.
Create better content than your competitors.
Promote your content.
Organize your content into categories.
Optimize content for conversions.
Approach content marketing as a long-term investment.
1. Create a content marketing plan
A successful content marketing campaign starts with a good plan. When we talk about content marketing, the first thing that comes to mind is blogging.
Blogging is an important aspect of content marketing, but it's not the end of the story. It is just one of the intermediaries you will use to run your content marketing plan.
A well-structured plan should include all the tips outlined below.
2. Always post quality content
The first step in your plan is what type of content you will post. For long-term success you always need quality content.
A quality content has the following characteristics:
Unique and original
Useful
Always relevant (not associated with a specific time period)
Comprehensive, detailed and informative
Searchable – covers topics users are searching for on Google
Quality content helps you build a solid online presence and drive high traffic and rank high on Google.
3. Type for users, optimize for search engines
When considering the content, you should write it for users and optimize it for search engines.
Search engines serve a single purpose; It gives users what they want by answering their questions or queries.
If you're only interested in what people want to read and you don't optimize content for search engines, you'll be publishing great content that nobody reads at the end of the day.
If you think about your users and the type of content they need and optimize it for search engines, a win-win situation will occur.
4. Content marketing, SEO and social media are inseparable triad
If you manage these 3 steps together, you have a higher chance of success in your online marketing strategies.
You need content to boost your SEO and social media networks. Anything you post on your blog or website should be part of your SEO strategy and lay out your social media marketing strategy.
Before creating new content, make sure your content is aligned with your SEO and social media efforts.
5. Build the relevance of topics
When you start publishing content on your website or blog, make sure it is relevant to your niche and area of expertise.
For example, if you're running a tech blog, you shouldn't post a post about cooking just because you like it. Nobody will punish you for doing this, but you won't have any chance to reap any benefit from this process.
The best approach is to publish content that aligns with your website's overall goals.
For example, if you sell coffee machines online, you should provide all the technical information about your products (specifications, photos, reviews, videos) as well as a blog with articles about coffee (making, drinking, recipes, advice, etc.).
6. Publish comprehensive content
When it comes to text content such as blog posts, several studies have found that long content (over 1500 words) is higher on search engines and more shareable on social media.
The lesson we can learn from these studies is that it is better to publish a long-detailed content that covers all aspects of a topic rather than publishing 3-4 small articles.
Since long content is more shareable on social media, it means feeding search engines as well, and you also give users what they want.
7. Post shareable content
Before creating your content, you need to search social networks and find out what kind of content people like.
For example, people searching about weddings might want to see more pictures and videos than text content. This means that you have to adjust your content marketing strategy to meet this need.
Here are some ideas for shareable content:
Top 10 list…
How to…
10 steps to…
Most popular ways…
Top tips for…
8. Be careful with content formatting
Good content provides original, well researched and unbiased information on a particular topic. Even if your content meets the above criteria, it should still look good.
Good looking content: paragraphs, bold, italic, headings, good font size etc.
Paying attention to the formatting of your content is a good sign that you are trying to create SEO and a high quality website. Overall, if you manage to combine different types of content (i.e. text, images, videos), you will improve the user experience and gain a host of other benefits.
Parallel content formatting and your website design line will directly affect your digital marketing strategies. The components that affect the design, such as the fonts you use in your content, the concepts of the visuals and the white balance, must be suitable for both brand and web design lines.
9. Post content consistently
In addition to providing current and accurate content, another tip you can follow is to make sure you have a consistent publishing schedule.
Having a predefined publishing schedule will help you better organize your time and build a list of your loyal audience.
Benefits of creating new content and publishing consistently:
Search engines visit your website.
You will get more visits from your newsletter and RSS feed.
You get more visits from social media.
You make your visitors happy with new content.
10. Create catchy headlines
The title of a page or post is of great importance for many reasons. Creating catchy headlines is also a great way for SEO and for increasing site traffic. By using quality titles:
Help search engines understand what the content is about.
Help social media networks understand what you are sharing.
Grab users' attention and encourage more clicks to visit a specific page.
Before clicking on the publishing button, be sure that your content has an optimised and memorable title.
11. Create better content than your competitors
Content marketing is a great way to increase traffic and sales. However, if you want your content to perform well, it has to be better than your competitors.
Before creating your content, do not forget to analyze Google, Facebook, Twitter (or the network closer to your target audience) and what types of content are in the top positions based on the subject of the content you will create. Pay attention to elements such as content length, content type, quality and format and try to improve your content in every way.
12. Promote your content
Don't wait for your potential customers to search for your website to find, visit and buy your products.
Whenever you post new content, you need to promote your content in a way that it deserves the attention it deserves. There are many ways to promote your content without exaggeration and risk. So the next step after hitting the publish button is to have a good introduction.
Your best option is the promotional channel social media. The results you will get by promoting content on social media are extremely fast. Making your promotions together with the e-mail marketing channel besides social media will also positively affect the results.
13. Organize your content into categories
When you consistently market content for several months (or even years), you get a lot of content. If these contents are not organized correctly, you will be lost.
The best strategy is to organize your content into relevant categories and use tags, keywords, and descriptions to be listed in search results.
14. Optimize content for conversions
Don't forget that the main reason of creating a content is increasing the transformations. You may have many targets like email subscribers, banner advertisement clicks and selling more products according to your situation.
If your content doesn't work well, you need to change your content strategy and think of alternative ways to produce and promote content. Working with a professional digital marketing agency will not only get better results but also give you more time to concentrate on what you do best.
15. Approach content marketing as a long-term investment
To make money from content marketing, you must first spend money and time.
If you have enough traffic to visit your website and follow your social media pages, you can convert those visitors into customers with content marketing (it's not that easy, but theory).
If that's not the case and you're just getting started, you should spend money (or valuable time) creating quality content to boost your social media organic follower count and search engine rankings.
You will eventually get more visits and all you do is gradually make a profit from content marketing.
Content marketing can help a business grow financially.
If you need faster results you can start with ads, but if you want consistent results that can provide a stable long-term return, invest in content marketing.
How much does content marketing cost?
Let's say you have a small business that sells products related to athlete foods. Your products are good, your website is modern and SEO friendly, but your niche is very competitive and you get almost no traffic from Google or social media.
What is the solution?, How can you grow your business?
You can use Google Ads or Facebook ads to drive traffic to your business and sell with enough profit to cover advertising costs.
If you continue to advertise, you will sell, if you stop selling advertisements, your profit drops to 0.
Advertising is a model that works, but let's see how content marketing can change things and why you have to spend money to monetize content marketing.
You decide to start a blog to lose weight or give advice to people about diet. People will read your articles and some will buy your products, right? False.
First of all, if you start a new blog in a competitive field, you won't get traffic unless you advertise your content.
Even if you advertise your content, you will not sell unless your content is of the highest quality and is part of "investing in content marketing".
Solution
You need to spend time and money to create a content marketing plan that will define content (quality blog headlines in this example) that can keep your users happy and give you more chances in ranking.
You may have to spend money to create real content. In the example above, you may need to hire a dietician to write articles. Thus, they are correct and persuasive.
After creating quality content, you should continue to consistently market content for several months (even years) until you have enough followers on social media to distribute that content for free.
Conclusion
Content marketing is important for any type of business. Recent studies have shown that a large percentage of people (over 70%) prefer to read articles about a company rather than read ads.
When designing your content marketing strategy, you need to find the right balance between content creation, user satisfaction and conversions.