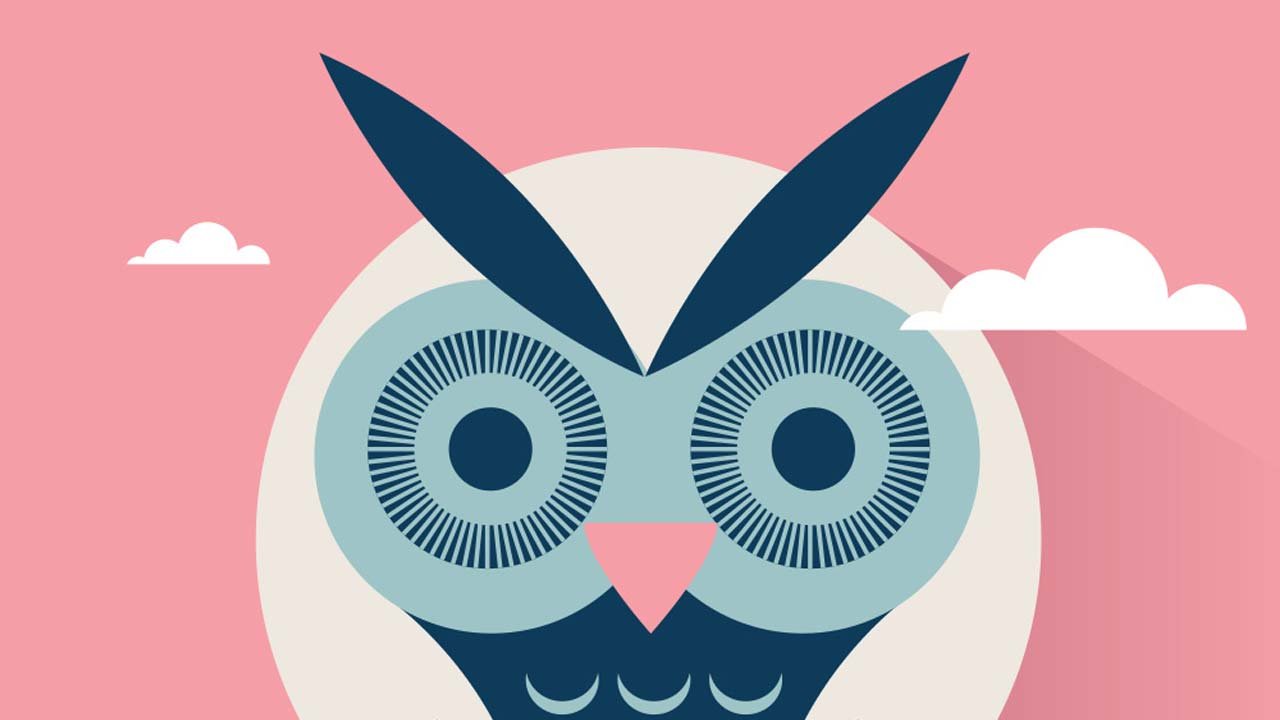 The best and most effective way to grow your online business is following a solid digital marketing strategy. Growing a venture is a huge challenge, and if you don't have a plan in place, you could waste your time and budget on the wrong activities.
In this guide, you'll learn step by step how to use digital marketing to grow your online business.
The strategies outlined below cover everything you need to do to achieve digital marketing and increase your business' online visibility.
The best digital marketing strategies for beginners
Here are the most important digital marketing steps that should be followed to grow your startup:
Build your website and brand.
Use social media marketing to increase brand awareness.
Create a content marketing strategy.
Start with email marketing.
Start advertising on Google and Facebook.
Run retargeting campaigns.
Invest heavily in SEO.
1. Build your website and brand
The first step of your digital marketing strategy is building your web presence and brand.
Branding is essential for an online business. Google likes to showcase brands in search results, and users love to follow and interact with brands.
Follow these tips to start branding your business:
Create a unique logo
A logo represents the identity of your brand and can be used on all channels (website, social media pages, favicon, etc.) usable. That's why you need to have a logo that tells your story. It doesn't have to be complicated or very artistic, but you have to differ your work from your competitors.
Create a website that accurately represents your brand
The next big step is building your website. This is an obvious step for many businesses, but it is also a fact that many initiatives skip this step or do not pay the necessary attention.
Having a website is important because it is the focus of all your digital marketing campaigns.
Through branding and marketing, you will try to get users to visit your website, sign up for your email list, build brand loyalty and ultimately purchase your products or services.
A startup business website doesn't need to be fancy, but it needs to represent your brand accurately. Remember that a website is the "front door" of your business and something you can be proud of.
Follow these guidelines when creating your website:
Pay special attention to your home page – It should clearly explain who you are, what you do, and how your products or services can help solve a problem. You can talk about your achievements, your goals, your mission statement. But more important is explaining how you can help your potential customers.
Use a hierarchical structure – Having a good site structure is important for both usability and SEO reasons. The structure of your website should not be more than 3 sub-tabs and all your important pages should be linked from your home page.
Add important pages – In addition to having pages about your products and services, it is important for the user to have your website about us, contact and privacy pages.
Speed and mobile convenience – A modern business website loads fast and is mobile friendly as most of your visitors will likely be using mobile devices. You should also choose a design that is easy to use and looks professional.
Register your business to all major social networks (Facebook, YouTube, Instagram, Twitter, Pinterest)
The next step with branding is creating a business page for start-up on all major social networks.
As we will see below, social media plays an important role in a digital marketing campaign. However, the first step is to register your brand name. All social networks allow you to create a username that is used as page info.
For example, our Facebook and Instagram pages:
https://www.facebook.com/cresadigital/
https: /instagram.com/cresadigital/
If you don't register the username from the beginning, it's likely that someone else will register that name and that could create a lot of problems in the future. The last thing you want when promoting your startup is being confused with another company.
So go to Facebook, Twitter, Pinterest, YouTube, Instagram and other networks you know, create a business page and configure the username to be the same towards all platforms.
Be sure to include your logo, website URL, and other information about your business on your business page.
Even if you don't have intention to use all social networks in the future, you should do so.
Use social media marketing to increase brand awareness
Once you have your website ready and maintain your social media presence, the next step is entering the social media marketing process and start building brand awareness.
Social media marketing has many benefits for new companies, one of which is brand awareness. Social media marketing is the most effective digital marketing strategy for spreading the words about your brand, products and services.
How can you promote your brand using social media networks?
Start with Facebook – Having a good number of followers helps engagement and is the first step in building a community around your brand.
Unfortunately, growing your Facebook fans organically is very difficult and time consuming, so you may need to allocate some budget in the beginning.
Create customer contacts and choose your next networks- Facebook is a must for all beginners. When you start using Facebook, the next step is to create customer contacts and identify which networks your potential customers are using.
For example, if your target audience is people aged 20-30, they have great links with Instagram and YouTube. On the other hand, if you're targeting professionals and managers, you'll have more chances on LinkedIn than Instagram.
Keep your social media pages updated – In the next step, we will see how you can create a content marketing strategy so that you have content to be posted on your social media networks. But first, you need to keep your social media pages updated. You need to actively have new and up-to-date content. Users who find your website or brand are likely to visit your social media page as well.
Create a content marketing strategy
It's impossible to talk about digital marketing for beginners without mentioning the importance of content marketing.
Content marketing is the process of creating, publishing and promoting relevant content to a predefined online audience.
Thanks to a well-defined content marketing strategy, you will have content that you can use on your social media pages, website (blog), paid ads and SEO.
To create a content marketing strategy, follow these steps:
Analyze your market and identify your target audience – You've already gone through the process of creating a customer profile when deciding which social media networks to use. Now you need to find out what kind of content your target audience needs.
It is essential that you dig deeper and try to understand what kind of content is available to help you promote your business and also solve people's needs.
Create a content marketing plan – Once you've determined the type of content to create, the next step is to create a plan with tasks and milestones.
Your content marketing plan doesn't have to be complicated, but it should specify when and who will create the content.
Creating real content – There are three steps to creating content for an online audience:
Your keyword research finds search terms and topics related to your business
Create unique, interesting, always-quality content based on studies and real data.
Optimize your content for search engines and users.
Creating high-quality content on a regular basis is crucial to the online success of your business. Businesses looking to secure their online presence need a lot of content. This is how the online world works, and failure to follow these guidelines minimizes your chances of creating a successful online business.
Learn how to promote content across various channels – Creating great content isn't enough, but you also need to promote content. You need to specify which channels will be used to promote each piece of content you will create as part of your content marketing strategy.
Get start with email marketing
Once you get to this point, you must have a great website, brand presence across all networks and a content marketing strategy to create content.
The next step is starting implementing email marketing for conversions and sales.
With email marketing, you can build a community that wants to learn about your brand and products.
Those people who voluntarily sign up for your email list are more likely to buy one of your products and become a customer.
The difference between email marketing and social media marketing is that you have the data and can use your listing the way you want.
You can manage to communicate with your subscribers individually or segment your list in various ways and provide a more personalized experience than social media networks.
Sign up for an email marketing tool – The most effective tools: MailChimp, ConvertKit, Drip
Sign up for lead generation software – Tools like Optinmonster offer a number of features that can help you grow an email list quickly. You can edit things like popups and banners to grab users' attention. 
Encourage people to subscribe on your list – Adding subscribe boxes to your website isn't enough. You need to find ways to get people to subscribe to your list, and incentives (like free deals, e-books, discounts, offers) are pretty useful for this.
Create marketing automation campaigns – The good way of email marketing is that it can be fully automated. So while working with other digital marketing channels to grow your business, email marketing will provide you with potential sales and purchase results.
Start as early as possible – The more your business grows, the more money you'll spend on paid advertising and content marketing. So you don't want to lose an opportunity to reap extremely valuable leads.
Run advertising on Google and Facebook
The steps we've taken so far have been to drive traffic to your website and lay the groundwork for the next big step to start selling.
The fastest way a company gets traffic and sales is through paid advertising. Although it is not the only method, it is the fastest.
All networks have advertising platforms that you can use to promote your products and services, but the most popular and most effective are Google Ads and Facebook Ads.
How to use Google Ads to grow your business?
Google Ads (formerly known as Google Adwords) is the platform used to serve ads on Google search, other Google products such as YouTube and Gmail, and on the millions of websites participating in Google AdSense.
What makes Google Ads such an effective channel is that you can identify the keywords you want your ads to appear in Google search results.
Google Ads is a PPC (pay per click) system that means you only pay when someone clicks on your ads. The amount you pay depends on a number of factors such as the popularity of keywords, competition, country, device, quality of your ads.
Losing money in Google Ads is very easy – Even though the idea is very appealing if you don't know what you are doing, you will probably lose more money than make money. There is a lot of optimization work to do with Google Ads and if you don't have enough experience, it's better to leave it to professionals.
Google Ads works better for high margin products – Google Ads is not a platform to use if your profit margin is low. When calculating your exact profit per sale, you need to consider advertising costs and the cost of goods sold. You won't make money if your margins are low.
Always start with a low budget – Don't use your maximum budget from scratch when you start advertising with Google Ads. Always start on a low budget, learn more about your campaigns and potential customers and increase your budget gradually.
Increase your budget as long as you profit – Most customers  wonder that "How much should we spend on Google Ads?". Increase your spending as long as you get a positive return on investment (ROI). It's better to move your marketing budget to other digital marketing channels once you reach a point where the ROI is below what you want.
Test everything – Google Ads has a large number of campaign types you can use and a range of options for ad copy, audience targeting, bidding and budgeting. You need to be patient and plan to make A/B tests to find out what works best for your business. Continuous testing is essential if you want to be successful with Google Ads.
Run retargeting campaigns
In addition to using Google Ads and Facebook to find new customers, you can also use retargeting to chase down people who have visited your website due to an advertisement but have not yet purchased.
Retargeting (also known as remarketing) is highly effective and can generate sales at a lower cost because users are already aware of your brands and products.
Both Google Ads and Facebook offer a number of retargeting options that are worth testing.
As a general rule, retargeting campaigns work best when you offer users a special offer or limited time offer.
Invest heavily in SEO
So far, we have touched on the following digital marketing strategies:
Website marketing
Social media marketing
Content marketing
Email marketing
Google Ads
Facebook Ads
Retargeting
One of the most efficient digital marketing tactics missing from the list is SEO (Search Engine Optimization).
SEO is the process of optimizing your website to achieve higher ranking on search engine result pages. Higher rankings mean more targeted traffic to startup businesses than search engines.
According to our experience working with startup companies, there is no benefit of getting results as fast as possible when you start and not waiting for months to get your first visitor or customer. While SEO is the best way to increase your visibility on Google and get a steady stream of free traffic 24/7 without paying for advertising, it takes time to work. For this reason, it would be more accurate to focus on digital marketing and channels that can receive instant traffic, such as paid advertising and to create an SEO strategy in parallel.
It should be noted that there is no way to survive online if your SEO is not working.
Benefits of SEO for beginners:
Helps brand awareness and confidence.
You can get traffic every month without having to pay advertising bills.
Organic traffic provides better conversion than other types of traffic.
SEO is also good for social media.
SEO guides you through creating a better website.
SEO is the key to bypassing your competitors.
How to use SEO to grow your startup?
There are ways to use SEO to achieve steady business growth even if you are not an SEO expert.
You can follow the steps below:
Start with Technical SEO – Technical SEO is all about ensuring that your website's technical infrastructure is properly optimized for search engine crawlers.This step ensures that anything you post online can be read by browsers without any problems.
Work on On-Page SEO – On-Page SEO is about techniques you can follow to help search engines better understand your content. Optimizing your page titles, adding meta descriptions to your pages, using keywords in your content helps make your content better for both users and search engines.
Promote your website with Off-Page SEO – Off-Page SEO is all about ways to promote your website online and convince the search ranking algorithms (backlinks) that your website deserves to appear at the top of search results.
When you follow the steps above and constantly work on your content marketing, your website will be found on Google and everything else will become easier. You will then be able to gradually reduce your advertising spending and allocate more money and resources for SEO and content marketing.
Conclusion
Digital marketing for beginners is nothing new, but it is a process to follow to grow your startup business using all available online channels:
The first step is to create a website to showcase your business. Create a professional website that loads fast and looks good on both desktop and mobile devices. Make sure users can understand by visiting your homepage, who you are and how you can help them.
Identify your social media presence and get your brand name across all networks. Optimize your profiles and add a few posts to your pages.
You need to spend some money on advertising to get more impressions on your content for website and products. The important thing is not to spend the money blindly, but to watch your campaigns closely and continue spending money as long as you get a positive return on investment.
If you reach a point where your paid campaigns are generating loss rather than profit, you should stop them and move the budget to other activities like SEO.
Advertise on networks more relevant to your audience and business.
Do whatever you need to do to get SEO working for you. You can hire SEO experts in-house or hire professionals to do their job.
Don't make the mistake of many startups relying solely on paid traffic methods, this is too risky and hinders growth.
If you get to a point where your business's online presence is rising by SEO, you can confidently forecast your growth and turn your startup into a successful company.